Are you searching for 'Asbestos Testing Rochester'? If so, All About Asbestos can help! We have been testing and removing asbestos from buildings in Rochester for many years and have lots of experience in carrying out asbestos remediation services around the Kent area. In recent years the discovery of asbestos in many buildings has increased and therefore there has been a large demand for asbestos surveys, sampling, and removal. Once we have identified the asbestos from our testing and have concluded that it needs to be removed, we will be able to organise a removal date for you as soon as possible. We will always ensure that our asbestos removals and practices are done safely and in line with health and safety regulations. For more information on our asbestos testing or asbestos removal services, please call us today on 01843 600765.
The Dangers of Asbestos in Rochester
The dangers of asbestos have only arisen in the past 20 years due to new revelations and testing. Asbestos was banned entirely in 1999, whereby the last remaining type (chrysotile) was banned in the UK. This applied to the supply of any asbestos-containing products or plasters containing the fibres. Before asbestos was banned, most people were unaware of the risks that were involved in having asbestos materials in a building or working with them. The most common workers that are affected by asbestos are shipyard workers, plumbers, electricians and any other industrial workers. The type of working environments that these types of workers would've worked it most likely would have contained some form of asbestos. Asbestos is only dangerous when friable and if the particles are released into the air, therefore you should take all precautions to ensure the asbestos is not disturbed.
Where Can Asbestos Be Found?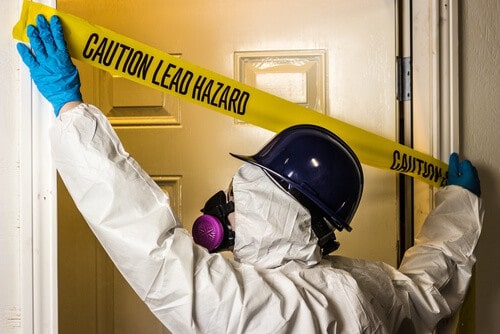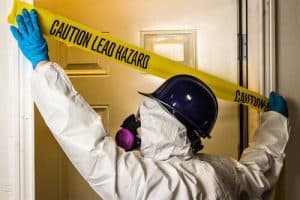 This is just a short list of some of the most common places that asbestos is found in. However, asbestos could be anywhere, if the building is old, so always take caution.
Insulation
Roofing
Plaster
Pipes
Tiles
Asbestos-containing-materials were commonly used in many homes to protect again fire incidents and because the material was easy to work with. If your home was built before 2000 then you should investigate into this further. As stated before, it is commonly found in commercial buildings too such as warehouses and other buildings that were used by workers many years ago. Therefore, asbestos can be present in both your home and your workplace, depending on its age and usage.
How Does Asbestos Testing Work in Rochester?
 Firstly, you will need to contact the team at All About Asbestos. We will need to take down some of the various details regarding your property and the potential asbestos, before providing you with a quote for the testing. Before any removal is carried out you must ensure that you get a survey or testing done on your property. The team will come out at a convenient team for you and begin the testing process. They will tape off the area to ensure no one comes close to the potential asbestos and then carry out the testing process. Once this has been completed the samples need to be sent to a laboratory to confirm whether there is asbestos or not. You will also receive a report with the additional details. If it is discovered that there is asbestos in your property then the next step will be to identify whether it is worth removing the asbestos. Our team will conclude whether a removal will be necessary and then organise this with you. We ensure that every client receives factual and relevant information relating to the asbestos in their property.
If you are still interested in Asbestos Testing in Rochester then please get in touch today! One of our experienced team will be able to advise you further and discuss your situation.