Is Asbestos Dangerous?
Asbestos is a natural mineral substance that was completely banned from the UK in 1999. Many older buildings and properties still contain the fibres found in asbestos and they pose a potential risk. Asbestos fibres can be detrimental to an individual's health and cause a range of diseases and illnesses such as mesothelioma and lung cancer. If you have any asbestos concerns about Asbestos Herne Bay then please call us today on 01843 600765.
Your Report For Asbestos Herne Bay
We carry out several different types surveys depending on the circumstance.
Management survey: This will involve sampling and analysis to confirm whether the area contains asbestos or not. Managing asbestos is important and will ensure that accurate samples are dealt with to prevent the asbestos from causing any problems.
Refurbishment survey: This is required before any demolition work or modification is done to your house. Demolition could potentially disperse the asbestos fibres into the air and therefore cause more harm than good.
Once the team has carried out the survey and analysis of the asbestos on your property, you will receive a fully-fledged report detailing the types and amount of asbestos that is present. There are a number of different report areas that will give you a comprehensive view of the risk the asbestos poses.
Asbestos-containing materials
Any materials that contain asbestos will be recorded in the report with specifics of the fibres found. Different types of asbestos
Bulk sample analysis
Samples of the asbestos will be collated and an overview of the results will be given. Bulk samples allow for us to cover larger areas.
Risk of asbestos
This will detail how dangerous the asbestos is and whether it is safe to remove it. The condition of the asbestos will determine this as it may be less damaging to not remove the asbestos and to instead manage it over time.
Other risk assessments
Every element of the survey ensures that you, and everyone else that may be in close proximity to the asbestos, are not in any danger and if the asbestos does pose a risk it is vital that you stay away from the affected area.
Management plan
Our team will create a plan to ensure that the asbestos is managed safely and correctly. The remediation and removal of the asbestos will also be organised in good time. This will ensure that no mistakes are made during the process.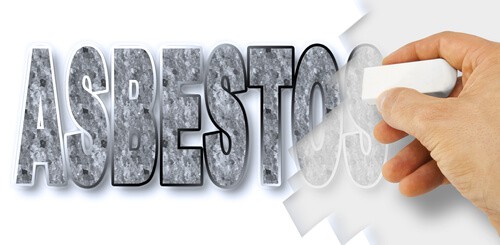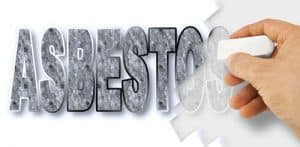 Asbestos register
This allows us to keep note of all the asbestos-containing materials and where they were based. It is helpful in the future if we need to revisit the site or a similar one. It is also vital that all asbestos is recorded for any future reference.
Other elements of the report include compliance certification, photographic identification and denoted floor plans. Our comprehensive report follows the HSE Publication HSG264.  
Asbestos Removal in Herne Bay
Our experienced and highly trained team of asbestos removers will come out to your property or building after confirming that it contains asbestos fibres. We take a holistic approach to our removals to ensure that the asbestos is completely rid of afterwards. The specific areas will be concealed to stop anyone going near the asbestos-containing materials. Once this has been done successfully we will begin the removal process whilst following all health and safety regulations. The process will involve using a variety of tools and methods to safely remove the dust and fibres, which will be disposed of to prevent any contamination.
If you would like an asbestos removal quote or any more information on Asbestos Herne Bay then please get in touch with our team today!