If you're looking for asbestos removal services in Gillingham then perhaps consider All About Asbestos! We have over 30 years of experience in the asbestos industry and provide a variety of different asbestos remediation services in Gillingham and all surrounding areas across the county of Kent. Asbestos was banned entirely in the UK nearly 20 years ago, however, many older buildings are likely to contain it. Asbestos was used in construction and building works for many years and can be found in ceilings, pipework, cemented areas, bathrooms and many more. It can also be found in many industrial properties such as warehouses. Asbestos being present in a building is not necessarily dangerous, however, if the asbestos were to be disturbed or moved then the fibres can potentially be released into the air, which is where it becomes dangerous. If anyone were to inhale those fibres then it could cause many potential health problems, such as lung cancer. Therefore, it is important to identify asbestos and to get it removed if this is necessary. All About Asbestos can provide you with the right information and service in order to achieve this. Get in touch with the office today on 01843 600765!
Process of Asbestos Removals in Gillingham
 The first thing you will want to consider is getting an asbestos survey for your property or wherever the suspected asbestos is located. There are two main types of asbestos surveys, depending on the purpose of the survey. The most common is known as a management survey, whereby we will identify the asbestos-containing-materials in your home which could potentially be damaged or disturbed in your home. The survey will allow us to find out where the asbestos is and if it requires removal, depending on the circumstances. The alternative to this is a refurbishment survey. This will be required if you are planning to carry out any demolition or refurbishment work on the house as there will need to be additional checks during the survey. Once the survey has been completed you will receive a full report which will include but is not limited to asbestos-containing materials, bulk sample analysis, the condition of asbestos, asbestos register, photographic identification, risk assessment, management plans and a compliance certification. All of our surveys conform to the HSE Publication HSG264 to ensure the highest standards are followed.
Once the survey has been completed, if removing the asbestos is necessary, one of our team will organise this with you afterwards at a convenient time for you. On the day, the team will visit the property, with all the relevant safety equipment, and begin the process. The process will be extremely thorough to ensure that all asbestos is removed and that does not pose any risk to those in proximity to the room. When the asbestos has been fully removed, our team will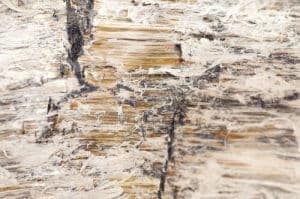 ensure that it is disposed of at the relevant place. We understand the danger that asbestos potentially poses to the public if airborne and therefore do everything in our power to dispose of correctly and away from people. With all of our asbestos remediation services, our aim is to provide our clients with the best solutions for asbestos and solutions that will not be inconvenient for them.
 Best Asbestos Removal Services in Gillingham 
At All About Asbestos we aim to provide clients with a tailored service that adheres to their needs and requirements, to ensure we meet all expectations. We have been involved in a variety of different asbestos remediation projects and therefore have undertaken work in a range of different commercial, industrial and residential properties. For more information on our Asbestos Removal Gillingham service please call today on 01843 600765. One of our team will be able to advise you further on the necessary action that needs to be taken.