Looking for an Asbestos Survey in Tunbridge Wells?
If you are searching for 'Asbestos Survey Tunbridge Wells' then you have come to the right place. All About Asbestos, based in Broadstairs, have been carrying out asbestos surveys in the Tunbridge Wells area for many years. Asbestos is an important topic to talk about due to the risks it poses to our health. It is vital that you check for any asbestos if you are unsure as to whether the building contains any fibre. This article discusses the main facts in relation to asbestos surveys, so you'll know exactly what to do if you come across any asbestos.
All About Asbestos has over 30 years of experience in the industry, and we have taken on many different domestic and industrial asbestos projects. We have lots of happy clients who put their trust in us as asbestos contractors, as they know we always deliver an excellent service. We offer a variety of different asbestos remediation services across the county of Kent. This includes asbestos removal, asbestos surveys, asbestos management and much more. We stick to strict standards when it comes to an asbestos job, so you can always count on us to complete the job to a high standard. For more information, give us a call on 01843 600765
What is An Asbestos Survey?
An asbestos survey is simple, it is a survey in which someone will identify asbestos in a particular building or area of that building. A survey is used in order to confirm the suspected presence of asbestos so that the correct safety measures can be taken afterwards. It may result in removal of the asbestos or in some cases the asbestos may be left alone, as often this can cause more harm than good. One of our team will come out to your property or building and assess the situation beforehand, to make sure that it is safe to test the area. The area will usually be roped off too to ensure that no one can enter the affected area, as a safety precaution. The area will then be tested by our experienced asbestos surveyors whereby they will take a good sample. Once the sample has been taken we will send this off to a laboratory where the professional testing will take place. After the testing has been finished you will receive a report from us with all the relevant details in relation to the asbestos. If we did not find asbestos-containing materials then this will be clearly stated. If we did find asbestos the report will include many other details. This includes bulk sample analysis, the condition of the asbestos, photographic identification, management plan and much more.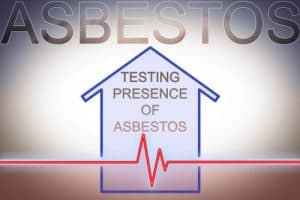 Why Do I Need an Asbestos Survey?
If you suspect there is asbestos in your home or building then it is highly recommended that you decide to get an asbestos survey done. Asbestos was banned entirely in the UK from 1999, however, older buildings built before 2000 may still contain asbestos. Asbestos poses a threat to many aspects of our health, especially the respiratory system. When asbestos is crumbled the fibres can make their way into the air and be inhaled by humans. If asbestos is inhaled then the results can be fatal. It has been known to cause several different types of lung cancer, as well as asbestos-specific diseases such as mesothelioma and asbestosis.
If you are looking for a reputable company that can carry out asbestos surveys then get in touch with All About Asbestos. We aim to provide each and every client with a high-quality service, and we never let our clients down. For more information on our asbestos surveys in Tunbridge Wells, call the team today 01843 600765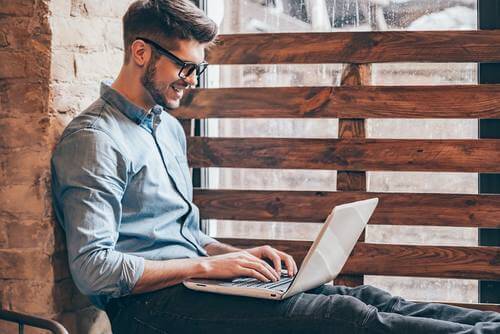 Jake is the content writer for All About Asbestos. He is passionate about the asbestos industry and has many years of experience in writing about the subject.