Looking for a high-quality Asbestos Survey Canterbury?
Before anything else, it is important to get your property surveyed by professionals to make sure that the right action can be taken. Sometimes you might suspect asbestos when it's not really there, or you might find that there is a real asbestos issue in your home. Our experienced team will ensure that the correct survey is done when visiting the property, as we offer a range of surveys to suit the needs of the customer. If you need an Asbestos Survey Canterbury then please contact the team today on 01843 600765.
Types of Asbestos Surveys
The surveying process for a management survey involves detecting the presence of any suspected asbestos-containing materials which could have been disturbed during normal occupancy. We provide a cost-effective approach to our management surveys, whereby if any materials have been found to contain asbestos, then it will be assumed that any similar materials in the property will also contain asbestos. This reduces the cost as we will then not need to survey every part of the building, but still maximising safety. Our report will include all the details relating to the location, condition, volume and type of asbestos that is present in the building.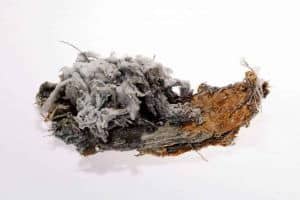 If you're looking to modify any areas of your property or planning to do demolition work, then you will need to have a refurbishment survey completed to ensure that it is safe to go ahead with the work. In the event that we find asbestos in the house, work will need to be halted and not taken any further until the asbestos is completely removed from the building. A full sampling survey must be done for this type of approach in order to identify the possible asbestos-containing materials and so that we can estimate the size of the area that contains it.
The Asbestos Survey Canterbury Process
 All surveys carried out by us at All About Asbestos conform to the HSE guidelines. After any asbestos survey you receive with us, you will also receive a detailed report. The following details are included:
Sample analysis of any asbestos containing material (ACM)
A detailed list of any materials that contain asbestos
Photographic and location identification
Risk assessments of all the asbestos-containing materials
Management plan for the asbestos in question
Certification of compliance for your records
Tips and advice on what to do next
Types of Asbestos Survey Canterbury
With any asbestos removal, there are two main kinds of asbestos that can be identified.
Friable
This is where the asbestos is able to be broken down, chipped or crumbled when subjected to any sort of pressure. This will result in the fibres being released into the air and therefore will contain asbestos that could be inhaled by a person. Friable asbestos is more common in piping, coatings and insulation systems. Most products pose a risk of being friable if it is likely that the material will deteriorate over time.
Non-friable
Non-friable items are less likely to be damaged and therefore less likely to release harmful asbestos fibres into the airspace. Removing this type of asbestos may be less expensive, however, it poses a risk as it may not be necessary and could be causing more harm by removing it. This is why it is highly important to get an asbestos survey beforehand so that the correct asbestos can be identified and acted on, in the correct way.
What Happens After the Asbestos Survey?
Once the asbestos survey has been carried out, the sample will then need to be tested and analysed at a laboratory. This will allow us to identify whether the material contains asbestos or not. It is vital that an asbestos survey is carried out in the first place to make sure
If your property is found to contain asbestos, there are several different options that will need to be considered. If the asbestos is damaged and could cause more harm, then the asbestos may need to be removed. This will entirely depend on the condition of the asbestos. Some asbestos is friable and some is non-friable. Friable asbestos is easily dispersed and usually takes a powdered form, whereas non-friable asbestos is typically a lot more solid and less easily damaged.
If we have finalised that the asbestos needs to be removed, then a date will be organised for this. Our team are highly experienced in both the surveying and removal areas of asbestos, so be rest assured that it will be taken care of by professionals. On the day of the removal, the team will ensure that all safety precautions are taken to make sure that the area is closed off and all risks are minimised.
The All About Asbestos Service
We have been working in the asbestos industry for over 30 years and have lots of experience in surveys, removals and management of asbestos. We have undertaken work in a range of areas such as domestic buildings and industrial properties; no job is too difficult for us!
We work together with our clients to make sure our service is excellent and we ensure that all of our work is undertaken with professionalism and expertise. If you are looking for an experienced asbestos remediation company that offers a great service, look no further than All About Asbestos.
If you're interested in an Asbestos Survey Canterbury service or have any other queries about asbestos, please get in touch today!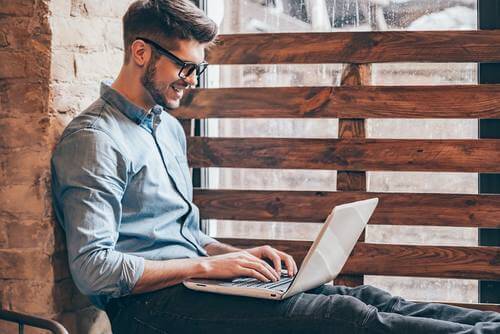 Jake is the content writer for All About Asbestos. He is passionate about the asbestos industry and has many years of experience in writing about the subject.