Asbestos Removal Expert Services in Kent UK
Household owners in whose homes have Artex or patterned ceilings may perhaps question if materials used in their homes contain asbestos. If that's the case, in addition, they want to know just how much asbestos removal fee would they pay out and of course if it's really necessary. People that were unfortunate enough being at that point in their lives where they will have to meet up with their asbestos cancer Health Professional didn't have the benefit of thinking about these effects. Had they known, they would've had all asbestos elements removed from their home long ago.
If asbestos fibres are inhaled, this could present a significant hazard to a person's health and well-being, as an asbestos cancer Health Care Provider would tell you. On the other hand, only via microscopic inspection should it be established if there is definitely asbestos fibres in your house. However, if the house and outbuildings have been built before the 90's, then more likely they have it.
If you're unclear should you have asbestos in your own home, garage or outbuildings – "All About Asbestos" can provide surveys, tests and asbestos removal Kent. Call today on 01843 600765.
Could Asbestos Be in My Home?
Many buildings and building structures do contain asbestos throughout their wall structure, insulation water pipes, ceilings, and so on. When disturbed, they are going airborne which could then be taken in deeply by your lungs, posing acute respiratory system illnesses down the road. Asbestos removal costs are very little compared to the severe health risks it poses for many people.
Products that contain asbestos fibres are usually separated into 2 categories:
1. Friable – is when the material may be decreased to powder by using massive hand pressure. Therefore, they are able to deliver fibres very easily and so are considerably more dangerous to folks. Thus, they require additional rigid and particular management measures so they can be contained instead of discharged to the surroundings. Removing this sort of asbestos fibres may bring about slightly higher asbestos removal costs.
2. Non -friable – happens when materials used have become compact and will not easily release materials into the surroundings. Getting rid of this type of asbestos may result in smaller asbestos removal charges, and sometimes, might not even be crucial at all.
This is why it is imperative to remove asbestos from your home or garage whilst it is undamaged. It will be easier, and so less costly, to remove.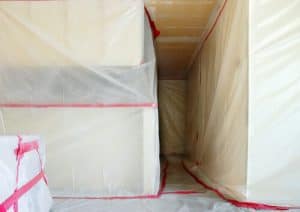 It must be documented that only during air contamination can asbestos fibres really pose a menace to individuals health and to life itself. But up until the material used is friable, it's not going to actually affect the location, directly. Furthermore, ceilings ordinarily have several coatings of paint placed over them. These tiers of paint close the asbestos, keeping them from becoming airborne. It would be best not have an impact on these kinds of ceilings to keep asbestos fibres whole, which is beneficial in the event that you're concerned about funds, they will help lessen your asbestos removal cost as well. Nonetheless, swapping the light fitted or removing Artex ceilings can pose the potential risk of asbestos fibres being released.
Though if you really want all the asbestos substances removed from your home or office, then you should get in touch with expert asbestos removal business, such as "All About Asbestos", so it can be done correctly and competently. Delaying the removal, you not only increase your asbestos removal expense sooner or later, you might also put at risk your own life in the process.
Types of Asbestos
There are three major types of asbestos. Below is a list of the major types of asbestos you may come across.
Chrysotile (white asbestos): Chrysotile is probably the most common type of asbestos in the UK and is made up of small, curly fibres. It normally poses less of a risk to disease than other types as it can make it through the respiratory system easier than most types. However, it still poses a risk and can cause health issues.
Amosite (brown asbestos): Amosite was banned in the UK from 1980 due to the huge risks it poses. It was widely used in insulation boards and a lot of the time it was mixed with chrysotile, making it a very dangerous material overall. It is also known as grunerite in some cases.
Crocidolite (blue asbestos): The fibre crocidolite was entirely banned from the UK in the 1970s and therefore it has not been around in a long time. However, very old buildings may still contain it. The fibres are very short and spiky, meaning they are difficult to breathe out if inhaled.
Asbestos testing in Kent 
The threat possessed by asbestos is extremely dangerous and should always be approached with caution. If you ever think you have might have asbestos in your home or a property you are managing, it is essential that you contact us. We can carry out asbestos sampling and asbestos testing at all locations and start with a visual examination of the sample using fume cabinets. After the initial observation of the asbestos survey, the asbestos sample is then examined under a low powered stereo microscope. This allows us to conduct a more comprehensive and exhaustive review of the same, and probing the sample allows our analysts to identify the fibres present in the sample.
To identify the specific type of asbestos, we carry out asbestos sampling by mounting the fibres in a refractive index liquid which is selected to match the most probable type of asbestos based on the initial asbestos survey. The fibres can then be identified as one of the six main regulated types of asbestos using polarised light microscopy with magnifications over 80x. If no asbestos is found from asbestos testing then searches on random sub-samples are carried out.
Asbestos survey & asbestos sampling in Kent 
As asbestos survey and remediation experts, we ensure that all our practices are carried out to regulatory standards. CAWR 2012 Regulation 5 ensures that as an employer, we identify all types of asbestos that may present on any given site before any asbestos removal starts. These asbestos removals and asbestos survey regulations are strictly controlled and managed within the UK – as all asbestos testing carried out must be completed by UKAS accredited labs. This ensures all asbestos sampling is audited and quality control is maintained.
As a toxic mineral, asbestos is now scientifically attributed to multiple lungs and respiratory conditions including mesothelioma. Due to the microscopic nature of the asbestos fibres, treating the condition is extremely difficult and can cause serious health problems. By being able to quickly and effectively identify asbestos through our rigorous asbestos testing & asbestos sampling services, we can eliminate the health threat it poses from all properties and locations.
Once our team have identified all types of asbestos on site, you will receive a comprehensive report as outlined by HSE Publication HSG264. This report will provide detail information regarding the following:
Asbestos-containing materials: All materials that contain any type of asbestos will be documented in the report
Bulk sample analysis: You will be provided with an overview of the results from the samples taken
The condition of Asbestos containing materials: This is extremely important as the material could be damaged or disturbed during occupancy
Asbestos register
Photographic and location identification: Images and supporting documents will be provided to show exactly where the asbestos-containing materials are on the premises
A comprehensive risk assessment
Management plan: An asbestos remediation and removal plan will be provided
Denoted floor plans
Compliance certification
Asbestos Removal Kent Services
An asbestos removal is not always an easy task but our experienced team will have no trouble in getting the job done. Once the asbestos in your property has been identified then the removal process can begin. Our highly experienced asbestos removal team will organise this at your convenience. The process will involve removing every inch of asbestos from the specific location until it is deemed safe enough for you to use the room or area again. Once this has been carried out then the asbestos will be disposed of in a safe area where the fibres will not harm anyone else. We aim to provide all clients with a safe and efficient asbestos removal service. As always, if you have any questions during the process please do not hesitate to ask one of the team.
For more resources on expert asbestos removal services in Kent, all you need to do is call 01843 600765.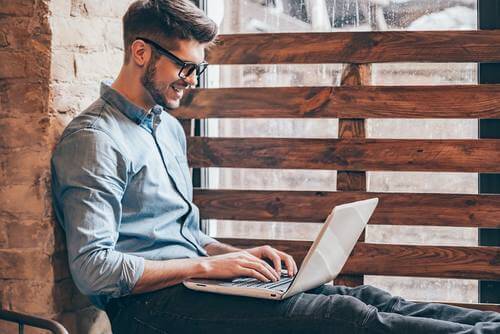 Jake is the content writer for All About Asbestos. He is passionate about the asbestos industry and has many years of experience in writing about the subject.